F5 has an easy way to get the support contract for your F5 devices. Go to the link below, add your email address, the serials numbers, or registry keys, and click submit.
1. Access Product Information page:
https://secure.f5.com/validate/validate.jsp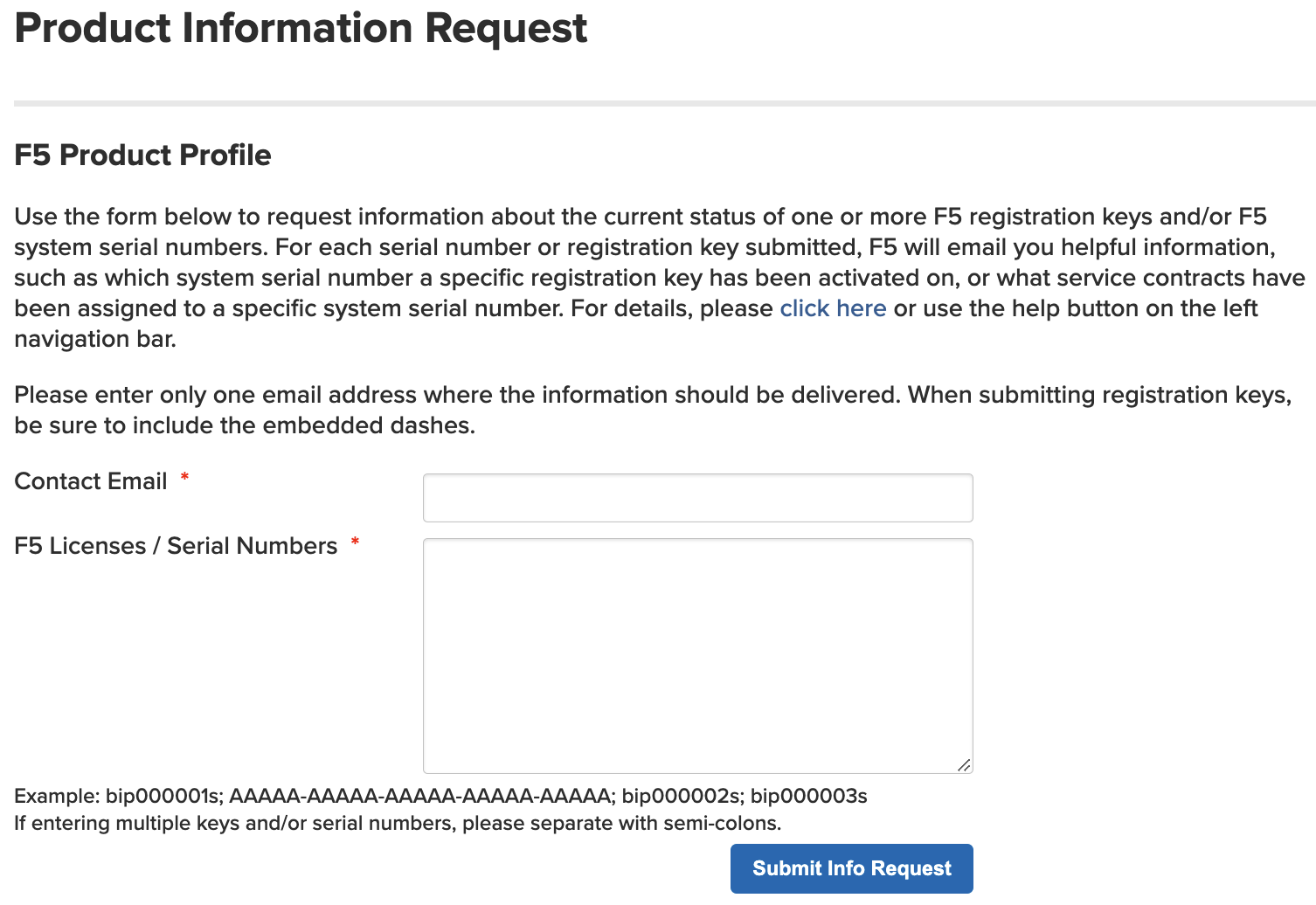 2. Enter the email address where you want to receive the report
3. Enter the registration key or serial number.
K917: Finding the serial number or registration key of your F5 device
4. Click "Submit Info Request".
5. An auto-generated email will be sent to the email address provided with the information:
# Service and Warranty Information

#-------------------------------------------------------------------

  Entitled Service      : 

  Warranty End Date     : 

#-------------------------------------------------------------------